WELCOME TO CENTRAL HIGH SCHOOL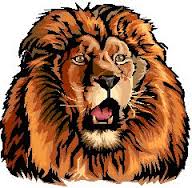 Home of the Lions
"On the Prowl for Pride, Passion, and Purpose"
Central High School Mission Statement
The mission of Central High School is to holistically strengthen the domains of learning for every student to become productive citizens and lifelong learners. We will develop inquirers and problem solvers who think critically while working self-sufficiently and collaboratively in the educational process. Central High School is vested in providing our students with a safe and nurturing learning environment that breeds success.
Central High School Beliefs
Student learning is the chief priority for the school.
Students' learning needs should be the primary focus of all decisions impacting the work of the school.
The commitment to continuous improvement is imperative if our school is going to enable students to become confident, self-directed lifelong learners.
Each student is a valued individual with unique physical, social, emotional, and intellectual needs.
Students need to not only demonstrate their understanding of essential knowledge and skills but also need to be actively involved in solving problems and producing quality work.
A student's self-esteem is enhanced by positive relationships and mutual respect among and between students and staff.
Schools need to function as a learning organization and promote opportunities for all those who have a stake in the success of the school to work together as a community of learners.
All students can learn.
Exceptional students (e.g., special education, limited English proficiency, talented and gifted, etc.) require special services an resources.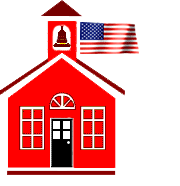 Remember, school starts every morning
at 7:30!!!
INow Usernames and Passwords are available. Parents must see Mrs. Seaborn (Guidance Counselor).
Notice
Central High School participates in the Child Nutrition Program, which includes the School Breakfast Program and National School Lunch Program.
NO FOODS OF ANY TYPE may be sold at any place on the school campus during meal service times, to include breakfast and lunch times. In addition, Lowndes County Public Schools policy states that "outside organizations shall not be permitted to solicit, advertise, or sell goods or services through the schools of the School District unless authorized, in writing, by the Superintendent."
Carbonated beverages cannot be consumed in the school cafeteria.
All foods and drinks purchased in the cafeteria must be consumed prior to leaving the lunchroom unless the students have been assigned to
In-School Suspension.
Thank you for your cooperation and compliance.
Central High School Administration
Attention Parents!!!!
First Quarter Honors Breakfast has been changed to Thursday, December 8 at 9:00 instead of Friday, December 9. Please note this change and make plans to join us.